日本語
 | 

English

We started the guest house in the spring of 2018.
Building 120 years It is three houses in Meiji town house, Inn which feels the Showa era which renovated former shoes store.
It is within a 5-minute walk from Tsushima Shrine, which boasts one million visitors each year.
It is the best base for sightseeing. It will also be good for business trips, traveling alone, camping camps.
We look forward to welcome you.
Also, there are various experience programs, so please join us.
Information on Tsushima Guest House
Location of check-in/checkout:
"Management office" in Getaya
*The house key will be given to you when you check in.
*The check-ins of Hashizume no Ie are also taken at Getaya.
*Meals are not offered.
*Restrooms, sinks and mirrors, bathrooms, and kitchens are shared.
Ikesu Onsen public bath is nearby.
Times:
Check-in: 4:00 p.m.–8:00 p.m.
Checkout: 7:00 a.m.–10:00 a.m.
◆Getaya (Map ①)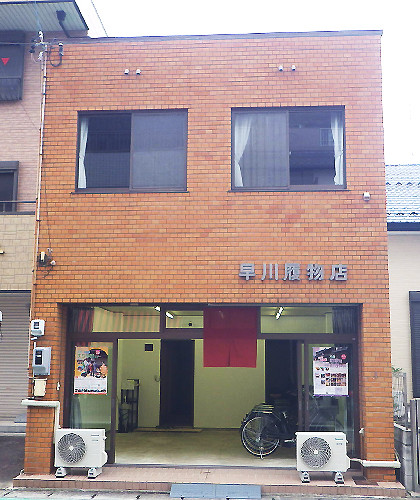 Address: 1-21 Tenno-dori, Tsushima-shi
Guest rooms:
Room 201: Japanese-style, room size of 6 tatami mats (up to 2 persons)
Room 202: Western- and Japanese-style, room size of 14 tatami mats (up to 4 persons)
*Shared room
Management office (in the Getaya building)
Phone/Fax number: 0567-26-5700
◆Hashizume no Ie (MAP②)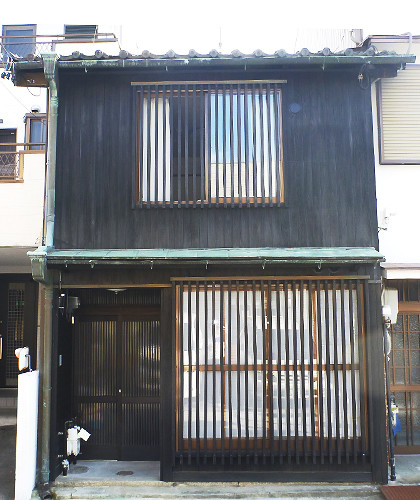 Address: 1-40 Hashizume-cho, Tsushima-shi
Guest rooms:
Room 101: Japanese-style, room size of 4.5 tatami mats (up to 2 persons)
Room 201: Western-style, room size of 8 tatami mats (up to 4 persons)
Room 202: Japanese-style, room size of 4.5 tatami mats (up to 2 persons)
Access to Meitetsu Tsushima Station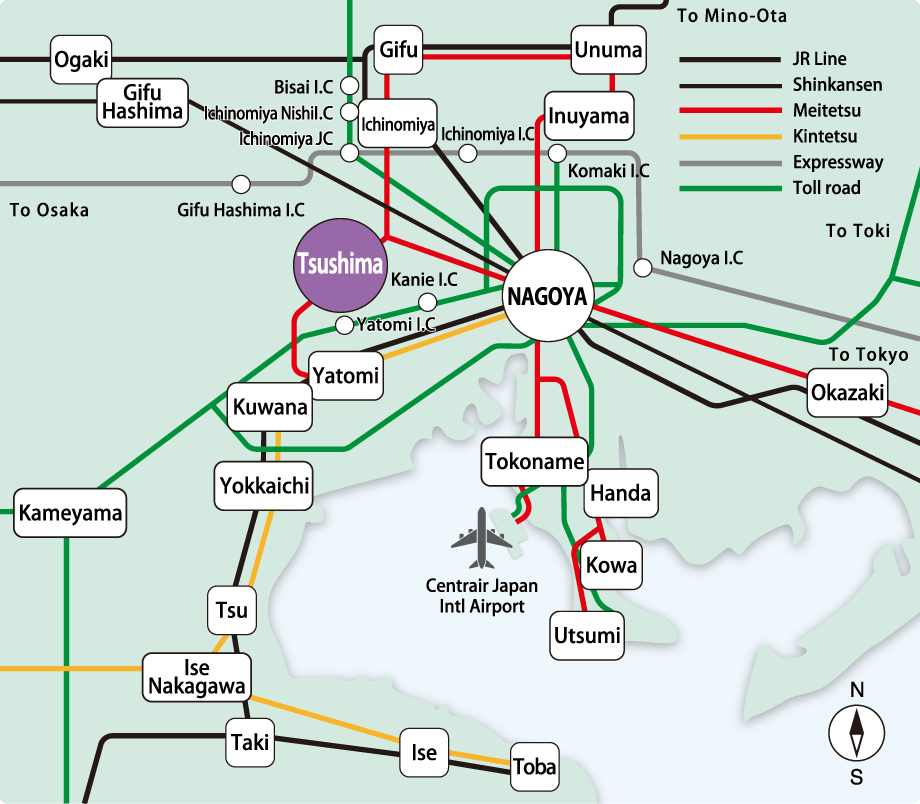 Higashi Meihan Expressway
15-minute drive from Yatomi Interchange
15-minute drive from Kanie Interchange
Meishin Expressway
35-minute drive from Gifu Hashima Interchange
Tokai Hokuriku Expressway
35-minute drive from Bisai Interchange
Meitetsu Tsushima Line
About 22 minutes from Meitetsu Nagoya Station
Meitetsu Bus
About 50 minutes from Meitetsu Bus Center
Meitetsu Bisai Line
About 10 minutes from Meitetsu Yatomi Station
Contact Us
Tsushima Guest House
Address: 1-21 Tenno-dori, Tsushima-shi, Aichi-ken, Japan
Telephone: 070-4083-4941